Hot on the tails of the Nikon DSLR 'Announcement' Rumour, we have the clearest information ever on the new Fuji Mirrorless.
* Sensor is an all new Fuji 'Organic' Sensor. 16Mp APS-C, no anti-aliasing filter.
* Hybrid Viewfinder
* 17.7mm flange distance
* 3 lenses at launch: 18mm (27mm equivalent) f/2.0, 35mm (53mm equivalent) f/1.4 and 60mm (90mm equivalent) f/2.4
* Kit price of 1300 Euro with the 35mm lens, other lenses 600 euro each.
Fuji makes great claims about their new sensor. They reckon it will beat the image quality of all current fullframe sensors. The photosites will be of 6 different colors and disposed randomly, therefore moire will be avoided.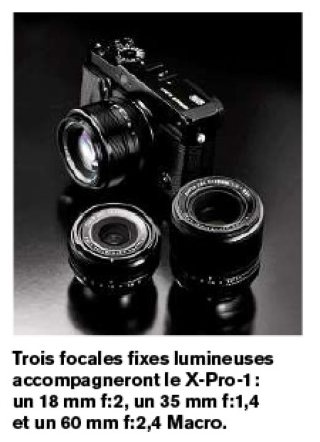 The real announcement is rumoured be next Tuesday or Wednesday.
Mirrorless Rumors post on the X-Pro 1